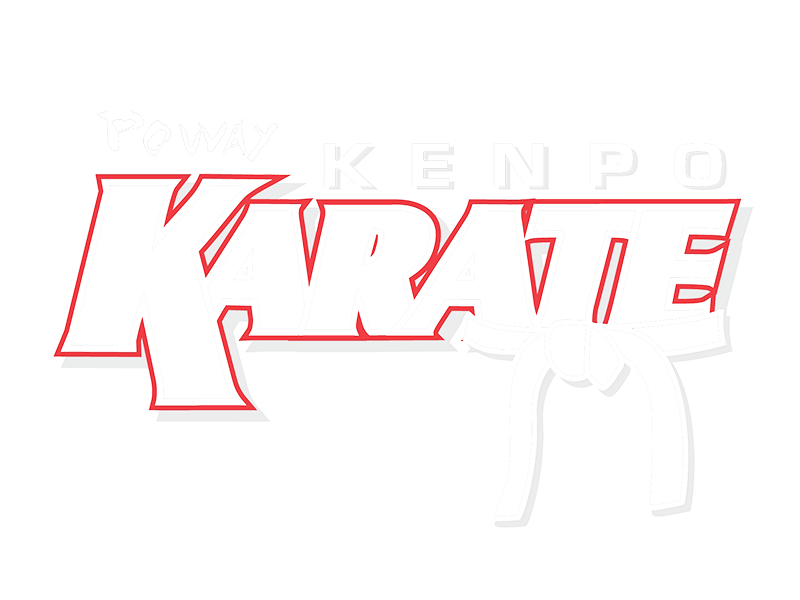 Welcome to Poway Kenpo Karate! We offer a traditional martial arts program with a modern teaching approach for children, teens, and adults. Kenpo Karate, originally Kenpo Jiu Jitsu, is based upon the best aspects of Asian Martial Arts and American innovation.
This complete self-defense system uses the Kenpo method of basics and technique practice. Learn 3 primary fight ranges and 8 major angles of attack, while learning to defend yourself in all directions, against one or more than one attacker, with or without weapons. Develop skill in striking/kicking, body manipulation/ground grappling, controlling/submissions, plus invaluable vital target/pressure point knowledge.
Kenpo utilizes many fighting methods including Boxing, Muay Thai, Brazilian & Japanese Jiu Jitsu, Karate, Wrestling, Aikido, and more, along with our own special blends. Learn how to use your body as a weapon as you develop skill in our safe, polite, and fun training environment with our skilled and dedicated staff.
Our Youth Kenpo program especially has many wonderful benefits for children! Your child will improve strength, flexibility, endurance, and coordination, all while learning discipline, focus, and respect. 
This, with a skill level in martial arts, leads to self-esteem and self-confidence that will carry over into school, home, and social interactions.
Poway Kenpo was founded in 1984, and still run today by Barry Barker (aka Mr. B) M.A., 9th Degree, L.Ac. Mr. Barker has written 3 books and produced 15 martial art videos in his long martial arts career, and has promoted over 80 Black Belts, including 3 of his children, sons Josh (6th Degree) and Jordan (5th Degree), along with daughter Jessica (3rd Degree). Come try our award-winning program for yourself and Get Started!
Ms. Jess
Senior Instructor
Mr. Jordan
Senior Instructor
Mr. Gabe
Senior Instructor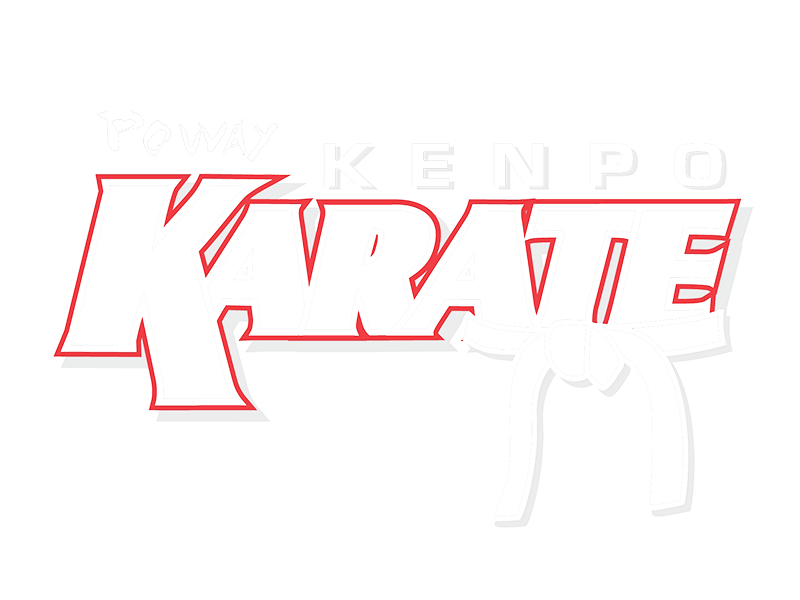 TINY TIGERS (3-4 Yr Olds)
Beginner level class. Safe, fun, challenging class geared for our youngest students. Objectives: The focus is on coordination, balance, learning left/right as well as following instructions and building up mental stamina. Stripes are still earned!
LITTLE NINJAS (5-8 Yr Olds)
Safe, fun classes designed to help develop the complete child.

Objectives: Structure, Mental Focus, Behavior, Etiquette, Discipline, Self-Esteem, Goal Accomplishment, Sportsmanship, Agility, Coordination, Fun.
KOOL KIDS (9-14 Yr Olds)
This age can excel, so training can be a little more serious.

Objectives: Respect, Etiquette, Discipline, Self-Confidence, Self-Esteem, Peer Training, Goal Setting & Accomplishment, Conditioning, Agility, Skill, Teamwork, Fun.
TIGERS & DRAGONS
(All ages up to 15)
Intermediate & Advanced Kids.

Objectives: Leadership & Peer Training, Public Speaking, Anger Management, Non-violent Conflict Resolution, Superior Academics, a Calm Mind, an Energetic and Willing Spirit, Advanced Skill, Fun.
ADULT CLASS (16 Yr Olds +)
Barry Barker
9th Degree Black Belt, Founder
Barry Barker (aka Mr. B) is a 9th Degree Black Belt in American Kenpo (M.A. – Master of the Arts) with over 40 years of training. 
He is also a Licensed Acupuncturist (L.Ac.) and a full-time school owner/teacher while running Poway Kenpo Karate / Poway Martial Arts for over 37 years and founded the American Kenpo Alliance (AKA).
Mr. Barker has produced 15 instructional videos, written 3 books, and promoted over 80 Kenpo Black Belts. Personally, he has 5 adult children, 6 grandkids, and is an avid Salsa dancer.
Inducted Golden Global Martial Arts Hall of Fame 1998
Inducted Masters Hall of Fame 2000
Inducted World Amateur Martial Arts International Federation 2006
Listed Heritage Registry of Who's Who 2007
City of Poway Mayors Commendation for Civic Work 2010 & 2014
California State Senate Community Service Commendation 2012 & 2014
Inducted USA Martial Arts Hall of Fame 2014
Presidential Fitness Award 2017
Ed Parker, Advanced Kenpo Theory
Jeff Speakman, Kenpo Seminar
Joe Lewis, several Fight Training Seminars
Steve Nasty Anderson, several Fight Training Seminars
Orned Chicken Gabriel, 2 Years Personal Training & many Fight Training Seminars
Brian Adams, Knife & Stick Fighting Seminar
Dave Hebler, Power & Speed Seminar
Richard Post, Knife Fighting Seminar
Rick Hughes, many Classes & Seminars
Willy Steele, many Classes & Seminars
Toke Hill, Olympic Style Sparring Seminar
Mike Stone, Martial Arts Seminars
Eric Lee, Martial Arts Training Seminar
Parker Linekin, many years of Seminars & Training
John Denora, Daito Ryu Seminar
George Dillman, Pressure Point Seminar
Prof. Wally Jay, several Small Circle Jiu Jitsu Seminars
Royce Gracie, Brazilian Jiu Jitsu Seminars
Nelson Monteiro, Brazilian Jiu Jitsu 2 Years Training & Seminars
Carlos Valente, Brazilian Jiu Jitsu 1 Year Training and Seminars
Vic Zamora, Boxing Personal Training
Vincent Soberano, Muay Thai Personal Training
Melchor Menor, Muay Thai Seminars & Classes
Nelson Siyavong, several Muay Thai Seminars
Kaewsamrit Muay Thai Training Camp, 2 Weeks Bangkok Thailand
Cepeda Brothers, Arnis de Mano Classes
Krav Maga, Certification Seminar
CDT, Certification Seminar
Cung Lee, San Shou Seminar
Jim Tian, Tai Chi Chuan several years
Frank Primicias, Lo Han Chi Gung Seminars
Chen Sitan, Taiji Seminar
Rey Leal, Tai Chi Personal Training
International Training Program, Chengdu University of Chinese Medicine in Chengdu, China
Kenpo creed & belt pledges
Kenpo creed
& belt pledges
I come to you with Kenpo Karate, the law of the fist and the empty hand. Should I be forced to defend myself, my family or my friends, my principles or my honor; should it be a matter of life or death, of right or wrong; then here are my weapons, Kenpo Karate, the law of the fist and the empty hand.
Pledge of Understanding: I understand that I am taking the first steps in mastering a unique and powerful art, and that to complete my journey I must dedicate my training to those who have traveled the path before me. These include my instructors, the current and past masters of our system, and other Black Belts.
Pledge of Restraint: I pledge solemnly and on my honor that I will never misuse my skills to hurt or make afraid. I will fight only if forced to defend myself. I will be slow to anger and take offense, and quick to forgive and forget personal affront.
Pledge of Defense: I shall never let pride rule my passions and will defend with all the skill I possess, the weak, the helpless, and the oppressed. I shall come forth with all of my abilities to defend my fellow man in time of need, regardless of race, religion or creed.
Pledge of Accomplishment: I pledge that through persistence and determination I will continue to sharpen my skills, increase my knowledge and broaden my horizons. My skill will be tem­pered in the fire of my will. My sweat will be the cologne of my accomplishment. I pledge an unending effort to accomplish the levels of skills as set forth by my instructors and my school.
Pledge of Loyalty: I pledge never to take lightly the loyalty and trust that I share with my teachers in Kenpo. I will strive to attain and share that same loyalty and trust in my dealings with others inside and outside of the Karate School. I resolve that the loyalty and trust I give is not based upon an expected return but upon what is right to give.
I pledge that I will obligate myself under the direction of my instructor to learn the skills of a teacher. I will strive to demonstrate an attitude of respect and appreciation for my students, my teachers and the teachings of Kenpo Karate. I promise to guide others toward an understanding of the responsibility that this knowledge entails. I make this pledge solemnly and on my honor.
I pledge to treat others with courtesy and respect at all times whether inside or outside of the Karate School. I understand that the courtesy and respect I give may not always be returned to me equally but that my obligation as a trained martial artist and a good citizen is to act as a role model for others by demonstrating correct behavior at all times.
As I look forward to the next milestone in my training I hereby pledge to reaffirm my will and determination to accomplish my goals. These qualities have helped me reach this point in my training and they will continue to motivate me to reach and exceed my personal expectations in this and in all things.
I pledge that my search for knowledge will never cease. I will strive to act with courtesy and respect, always searching for peaceful resolution. I will be honest and forthright in my dealings with others. My word will be my bond, my handshake my oath of friendship and trust. If ever forced to violence I will fight the good and righteous fight, always bearing in mind my obligations, responsibilities, and loyalty to God, my family, my country, and my friends. By honoring this sacred vow, I make myself worthy to join the ranks of the Kenpo Black Belt
I pledge to be goal-oriented and resolute for myself and for the good of those that I can affect. I pledge to be result oriented with a firm conviction to affect the world in a positive way. I pledge to be forward thinking yet content with today but not satisfied with tomorrow.
I pledge on my honor to live up the expectations and guidelines set forth by the code of the modern warrior. I will be a polite contributor to the society of which I am a part. I am honored to walk in the footsteps of past great contributors to this noble discipline. I will strive to be worthy of future appreciation.